Congratulations on your upcoming wedding. Weddings can be overwhelming to arrange, but I can assure you that having me as your celebrant, you will not have to worry about the most important part of your day, the ceremony. Let me help create the day you have dreamt of.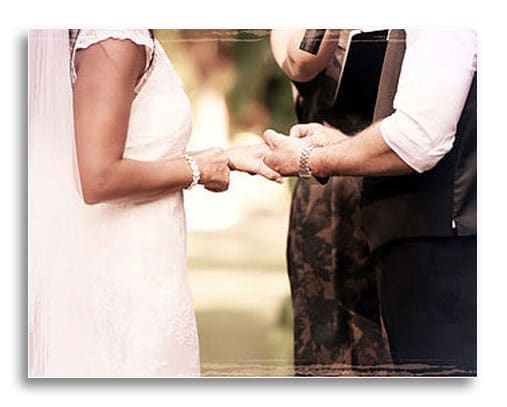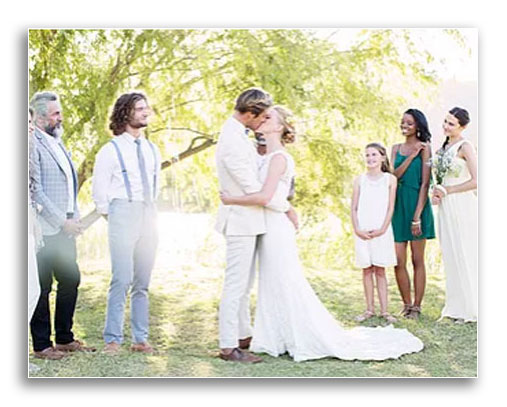 Price includes
Me, an easy going, bubbly celebrant who will help you throughout your wedding planning . 
Modern fresh Ideas to make your wedding ceremony unique and a highlight for you and your guests.
Professionally delivered ceremony, but with personality that showcases you as a couple.
High Standard Service from the very first meeting to after your wedding day  to follow up and assist you with "whats next?" to obtain your Marriage Certificate from Birth Deaths and Marriages
Use of high quality PA System, Wireless microphone and modern technology so you and your guests will hear your ceremony.
Signing Table, Lace Table Skirt and Signing Pen
Four meetings in person then as much ongoing phone, email, skype support as required.
Travel within 100kms of my place residence
Ceremony Rehearsal to practice your ceremony. Positioning and all choreography to ensure your ceremony flows and everyone knows what is required.
Legal Documents provided and completed correctly and in accordance with the Marriage Act. You can be assured your paperwork has been correctly lodged and submitted to the relevant government bodies.
Approx 20 + hours spent writing and creating your ceremony. Your love story written with the respect and integrity it deserves
Arrive minimum 1 hour before your ceremony to ensure everything is set up and perfect. If the Groom needs help, I am there to assist him and also assist any other wedding suppliers you have hired for the day
Resource File to keep with current music, vows, poetry ritual ideas ( modern & traditional) to help personalise your ceremony.
Exclusive access for clients to With Love As Always play list so you can shuffle, listen and enjoy to help choose the music for your ceremony.
Download your music choices if having pre-recorded for your ceremony.
Prelude ceremony music for 30 minutes so your guests arrive to a welcoming wedding
Post ceremony music for 15 minutes so while you and your guests mingle and have photos taken there is enjoyable background music.
Dress code to fit in with your ceremony theme. I will blend into the background.
Unless requested by the Bride and Groom or for the particular sections needed for your ceremony, I will not stand between yourselves and obscure the beautiful backdrop you have chosen for your ceremony. No photoshop required to eliminate me from your photos.
Rituals in your ceremony. For a small additional fee I can also assist in sourcing the items you need for your ritual.
Vow coaching if required.
Keepsake wedding file with Couples Certificate, Vows and your personalised ceremony
Referrals to assist in other areas of your wedding planning ( Singer, Make up artist, hairdresser, DJ, Wedding decorator, Photographer etc)
Provide you with a checklist to help your wedding planning easier, Relationship Education and other helpful information that will make your life easier.
No hidden fees
Please Note
Public Holidays incur an additional $150.00
Travel outside the 100km return trip incur 0.66c per km addition ( as per the ATO)
If accommodation is required, the couple are to arrange.
$660.00 GST incl.

($300.00 non refundable deposit required to secure your chosen date and time. Balance to be paid one week prior to ceremony.)
OTHER WEDDING CEREMONY OPTIONS
Looking for something smaller or outside of the wedding season, I can help. Below are two alternative packages I provide clients. Same great service, same standard of ceremony and most inclusions as mentioned above.
Winter Wedding Ceremony / Outside Peak Season (Rehearsal Included)
                                                                                                                                                                                     $550.00 GST Incl
Small Registry type Wedding Ceremony ( less than 10 guests no Rehearsal )
 $450.00 GST Incl
( $300.00 non refundable deposit required to secure your chosen date and time. Balance paid one week prior to ceremony)
Please note as of the 1st July 2018 my service fee's will be increasing
Contact me today on 0405 901 810 or go to my Contact Me page.
Together let's create your dream Ceremony